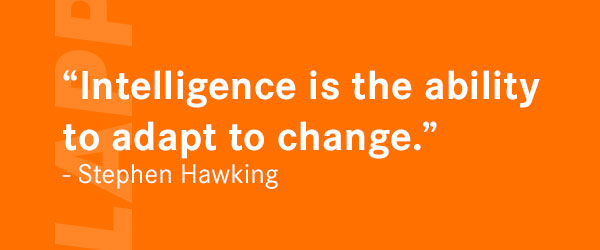 What are the future standards?
Great inventions and innovations require an open-minded vision of something better. We have selected #FutureStandards for our products and services that makes you a pioneer too!
Come see us on booth 7e101 at the Teknologia19 fair
from November 5th to 7th in Helsinki.

Register to Visit

Visit our revolutionary #futureLab

The future of connection technology holds exciting and surprising innovations in store.
Guido Ege, Head of Technology and Development at LAPP, says: "With the futureLab, LAPP underpins its claim as a technology leader", and adds: "Some of the innovations presented are ready for the market and already available, others are functional prototypes".
Come and see how we have developed a predictive maintenance solution for data cables or see what we got in mind for cables for the upcoming DC age. Take a sneak peek below from Hannover messe this spring.
In addition to stopping by our stunning visions, challenge our experts with your own ideas and questions in the daily News Flash sessions. Pick a combo that fits your day, and
see you on booth 7e101!
Program



Tuesday 5.11.

10:00 -10:15
futureLab/Freya Stonawski
13:00 -13:15
IoTKey®/Janne Talvitie
13:00 - 14:00
Tulevaisuuden työnantaja, Tech Corner Stage/Johannes Turunen
14:00 - 14:15

LAPP IDC/Mikael Saarnisto
14.25 - 14:45


Predictive Maintenance, Kunnossapito Stage/Freya Stonawski


Wednesday 6.11.

10:00 -10:15

futureLab/Freya Stonawski

13:00 -13:15

IoTKey®/Janne Talvitie

14:00 - 14:15

PR electronics/Niels Praest





Thursday 7.11.

10:00 -10:15

futureLab/Freya Stonawski

13:00 -13:15

IoTKey®/Janne Talvitie

14:00 - 14:15

Leuze electronic/Juha-Pekka Lammi