Buildings and Plants
OPERATING BUILDINGS AND PLANTS IN A RESOURCE-SAVING MANNER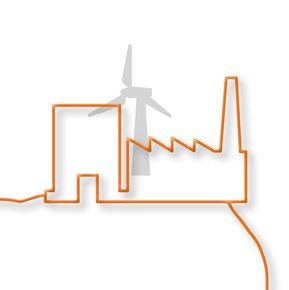 The heart of LAPP beats in our buildings, plants and within all employees there. Our culture is put into practice here – family-oriented, innovative, success-oriented, customer-oriented and taking responsibility for the future. This entails the obligation to plan, construct and operate buildings sustainably. This also includes identifying the largest energy consumption sources and subsequently optimising consumption. In addition to the efficient use of resources, the emission of harmful substances has a significant impact on the ecological balance of a construction. LAPP has been purchasing 100 percent green power in Germany since 2019, supplemented by its own photovoltaics and geothermal energy.
Most of the LAPP locations with key production sites are ISO14001 certified, and the sales companies are also gradually following suit. 20 of our companies in the LA EMEA region work closely together as part of an ISO50001 matrix certification. Consistent quality management in accordance with ISO9001 ensures LAPP's high quality standards, whereby products with a high level of reliability and durability are the top priority.
What we are committed to in terms of infrastructure and production:
Continuous reduction of electricity consumption in our own buildings, in addition to purchasing green electricity (currently primarily in Germany) and using renewable energy sources on site with grid feed-in or own use according to legal requirements
Reduction of production waste through process optimisation and integration of recycling concepts for plastics and copper directly in production or through close partnerships with recycling experts
Intensively promoting CO2 neutrality according to Scope 1 & 2 of the Greenhouse Gas Protocol through building renovation and integrated energy use concepts
Example: LAPP European Headquarter in Stuttgart
New offices, conference rooms and an exhibition space dedicated to the company's history were created at LAPP's energy-optimised European headquarters spanning 9,000 square metres. Thanks to geothermal heating combined with photovoltaics and roof greening, around 440 office workstations are used here that are CO2-optimised. The focus is placed on geothermal heating, which is supplied with the necessary power from a photovoltaic system. Other factors also support the CO2 balance: automatic blinds guided by sunlight ensure indoor temperatures that reduce the use of air-conditioning systems. A large number of cycling spaces and charging stations for electric vehicles provide incentives to make people's routes to their workplace environmentally friendly. Since August 2021, our company has been able to boast the "Bicycle-friendly employer" award from the ADFC (German Bicycle Club).